Welcome to the New PEP-Web Help Pages!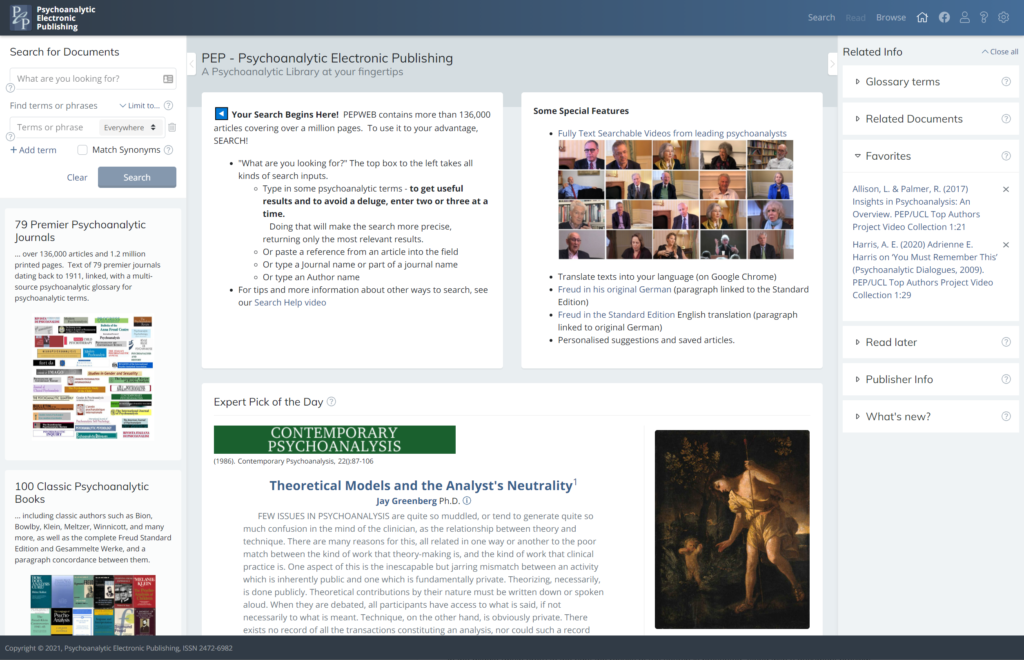 For the last three years PEP has been developing a modern new interface with many extra features and the capability for further feature development. The development was necessitated by a commercial takeover of our existing provider who served us extraordinarily well for twenty years.

Please help us improve by giving feedback and reporting any errors using the "Help" icon on the top right corner of the new PEP-Web site.
Help Topics and Videos
Get the most out of the new PEP-Web platform by reading our new help pages, covering topics such as the powerful ways you can now search for content, how to customize the appearance of the interface to your preferences, and how to change the language. Also learn more about the new PEP-Web Infocards features, which include Favourites, Glossary Terms, Publisher Info and more.
For a guided tour of using PEP-Web, including searching, browsing, refining results and more have a look at our Video Tutorials, now also available in French, Italian and German.